MERK
Linn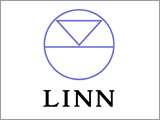 Over Linn
Linn designs and makes the world's best music systems. We believe that music makes life better, and we know that our systems make music better. That's because we go to extremes in our pursuit of musical perfection.
Our aim is simple. We want to bring you closer to the music you love, to feel every note, to experience your music with a clarity and power unlike anything you've ever heard.
Our philosophy is simple too. We don't make anything unless it's better than what's available elsewhere. For us, "good enough" isn't good enough.
We even set up our own award-winning record label to better understand the recording process: the same people who record the music so wonderfully help design our systems too.
We go to extremes to pursue musical perfection. When you hear the results, you'll understand why.