MERK
Nagaoka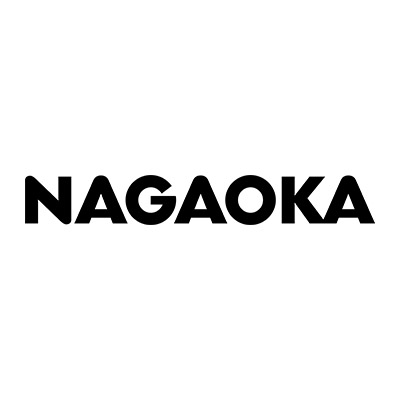 Over Nagaoka
ENGLISH
Founded in 1940 in Japan as a manufacturer of precision clock parts, Nagaoka has emerged as a world leader in the production of phono cartridges and stylus.
Currently, over 90% of worldwide stylus come from the traditional Nagaoka factory in Higashine, 400 km from north of Tokyo.
NAGAOKA is the only manufacturer to produce all the components used in the manufacture of its phono cartridges in-house - from diamond-cutting and plastic casing to tip and stylus production. 
This is the only way to guarantee consistently high quality.
Nagaoka cartridges have been renowned for decades by music lovers and professionals alike for their precision workmanship and excellent value for money.
For example, the Nagaoka MP-110 and its headshell version, the Nagaoka MP-110H, are among the best-selling cartridges in the world.
The higher models in the MP range will bring you even greater definition, increased bandwidth, an even better-defined bass register, and ever more sumptuous tone: in short, even more musical pleasure!
Nagaoka cartridges are renowned for their organic, highly musical sound reproduction, which makes listening to vinyl records a real pleasure, whatever the pressing or musical style.
Nagaoka also offers a wide range of accessories dedicated to LPs and turntables, from vinyl record cleaning kits to antistatic sleeves.
Nagaoka is already available in Belgium at Amplitude, Hifi1333, New Music and Noir & Blanc.
More retailers to come after summer.
FRANCAIS
Fondée en 1940 au Japon en tant que fabricant de pièces dhorlogerie de précision, Nagaoka sest imposée comme leader mondial dans la production de cellules phono et de stylus.
Actuellement, plus de 90 % des stylus produits au monde proviennent de lusine traditionnelle de Nagaoka à Higashine, à 400 km au nord de Tokyo.
NAGAOKA est le seul fabricant √† produire en propre tous les composants utilis√©s dans la fabrication de ses cellules phono - de la taille des diamants et du bo√ģtier en plastique √† la production des pointes et des stylus.¬†
Cest la seule façon de garantir une qualité élevée et constante.
Les cellules Nagaoka sont réputées depuis des décennies par les mélomanes et les professionnels pour la précision de leur fabrication et leur excellent rapport qualité/prix.
Par exemple, la Nagaoka MP-110 et sa version montée sur porte-cellule, la Nagaoka MP-110H, sont parmi les cartouches les plus vendues au monde.
Les modèles supérieurs de la gamme MP vous apporteront une définition encore plus grande, une bande passante plus large, un registre grave encore mieux défini, une sonorité toujours plus riche : en bref, encore plus de plaisir musical !
Les cellules Nagaoka sont réputées pour leur restitution musicale et organique, ce qui fait de lécoute des disques vinyles un véritable plaisir, quel que soit le pressage ou le style musical.
Nagaoka propose également une large gamme daccessoires dédiés aux disques vinyles et aux platines, des kits de nettoyage de disques vinyles aux pochettes antistatiques.
Nagaoka est déjà disponible en Belgique chez Amplitude, Hifi1333, New Music et Noir & Blanc.
Dautres détaillants viendront sajouter après lété.